Website hosting is an indispensable aspect of any successful website. Choose the best WordPress Webhosting Company that can help with SEO or sales growth.
WordPress hosting includes free, paid shared hosting, VPS hosting, dedicated hosting, and managed WordPress hosting. The following guide shows you how to pick the best WordPress hosting service to use.
Every blogger and small company owner now uses WordPress.
Everyone should consider the best WordPress hosting before getting started with WordPress.
As a result, you should not experience any issues with site loading speed or malware attacks after that.
We've all had bad experiences with Webhosting service providers, whether it was slow website loading, frequent downtime, or poor customer service.
Furthermore, WordPress requires high-speed Webhosting to maintain a large volume of traffic over time.
Affiliate Disclosure: AmiyaNandy is providing the best reviews and tips on technology, gadgets, software, and services. My editorial team is independent and works hard to bring you the best content. If you buy any product from our affiliate links, I may get a small commission from the sale at no extra cost to you.
Best WordPress hosting services: Updated List (September 2022)
---
| HOST NAME | MONTHLY COST | STORAGE | UPTIME | SUPPORT | MONEY BACK GUARANTEE | RATING |
| --- | --- | --- | --- | --- | --- | --- |
| 1. BlueHost | $2.95 | 50 GB TO UNLIMITED | 99.98% | 24X7 (Chat) | 30 – Days | 4.9 |
| 2. Hostinger | $1.99 | 30 GB TO UNLIMITED | 99.90% | 24X7 (Chat) | 30 – Days | 4.9 |
| 3. WP-Engine | $20 | 10 GB TO UNLIMITED | 99.95% | 24X7 (Chat) | 60 – Days | 4.8 |
| 4. Kinsta | $29.16 | 10 GB TO UNLIMITED | 99.62% | 24X7 (Chat) | 30 – Days | 4.8 |
| 5. Dream Host | $2.59 | UNLIMITED | 99.42% | 24X7 (Chat) | 97 – Days | 4.7 |
List of best WordPress hosting services
Best WordPress hosting services: IN-DEPTH REVIEW

Cheap and best WordPress hosting – $2.95/ month ( You have to pay $2.95×12=$35.40 )
Visit Bluehost Now
Pros
Bluehost is a top-rated and well-established web hosting company.
Bluehost offers a variety of plans to suit different budgets and needs.
Bluehost is known for its reliable service and customer support.
Bluehost offers a 30-day money-back guarantee if you're unsatisfied with their service.
Free domain name for one year
Unlimited storage and bandwidth
Cons
Bluehost's customer service has been known to be unresponsive at times.
Bluehost's shared hosting plans do not include a free SSL certificate, which can be a drawback for some users.
Bluehost does not offer unlimited storage space on any of its hosting plans, which can be a limiting factor for some users.
Bluehost's pricing is on the higher end of the spectrum than other hosting providers.
Bluehost has had a fantastic reputation for providing the best WordPress hosting and Webhosting tools since 2005 which provides free domain as well.
With Bluehost WordPress hosting, you'll never have to worry about your website going down or slowing down, even if you have a lot of visitors. Bluehost also offers dynamic growth, privacy, bandwidth, and fantastic 24×7 customer support.
Their multi-tiered website security and regular backups provide the most outstanding results for high visitor conversion, secure visitor information, and reduce the risk of missing user information.
Their multi-tiered website security and daily backups give the best result for your visitors' high conversion, secure the visitor's detail, and lower the chance of missing user information.
Key Features:
To improve speed, Bluehost offers multi-layered caching.
It comes with a fully scalable WordPress platform.
Bluehost offers auto-scalability to deal with traffic spikes.
Bluehost's cPanel includes advanced analytics.
The Bluehost WordPress hosting service consists of a centralized social media control tool.
Bluehost has built-in SEO, social networking, and keyword or content enhancement tools that will help you operate your business and allow you to develop your business with a lot of visitors.
With Bluehost's built-in CDN service, you can serve your visitors from anywhere in the world. You will have the option of storing your website content across 200+ global locations. You can use the built-in CDN functionality to link your hosting server.
The Bluehost platform boasts a 99.9% uptime guarantee.
You will get the offer to store your files in an SSD caching layered storage platform in Bluehost.
Any Bluehost hosting plan offers you a free SSL certificate to secure your website.
Their malware scanning feature gives your better security from SQL injection and prevents your site from hackers.
Pricing:
Bluehost's basic WordPress hosting plan will take $2.95 per month, giving your 50 GB storage space and one website with it.
If you want to grow your website day by day, Bluehost offers the up-gradation of your Hosting servers.
Bluehost's Plus, Choice Plus, Pro versions are available to upgrade as you grow your website.
Plus: $5.45 per month for 12 months plan, and it will give you unlimited websites with unlimited SSD Storage.
Choice Plus: It costs the same as Plus $5.45 per month for 12 months, but it is the recommended plan by BlueHost for the best WordPress Hosting.
It will give you two more additional features, Free Domain Privacy
Free Automated Backup – 1 year than Plus Plan.
Bluehost Pro: The Bluehost Pro plan will cost you $13.95 per month with free automated backup for unlimited times, and additionally,you will get free Dedicated IP.
Finally, Bluehost delivers an outstanding WordPress hosting server at a substantially reduced cost with satisfactory service and customer support; Bluehost is my #1 option.
I recommend starting with the Basic Plan and gradually upgrading as your website's traffic grows.
Featured rich lowest cost WordPress hosting – $1.99 per month
Visit Hostinger Now
Pros
Hostinger offers a variety of affordable hosting plans that are perfect for those on a budget.
Hostinger provides excellent customer support, with 24/7 live chat and email support.
Hostinger offers a 99.9% uptime guarantee, ensuring that your website will always be up and running.
Hostinger uses GreenPower, which offsets the carbon emissions of their servers.
Hostinger provides a free SSL certificate with every hosting plan, ensuring that your website is secure.
Cons
Limited storage space and bandwidth
No phone support
No free domain on Starter Plan
Limited features on entry-level plans
Live chat support is only available during business hours.
Hostinger is one of the most popular, affordable, and highly reliable WordPress Webhosting service providers.
Upon installing WordPress with Hostinger, you will get the Litespeed cache plugin, Jetpack plugins, and Cloudflare CDN free.
Hostinger WordPress hosting is simple to use, highly secure, and safe.
Hostinger is specially optimized for WordPress, providing the best plugins and special 24×7 support team help specifically for WordPress users.
Hostinger provides the best SSD storage even if you choose the cheapest hosting plan, which comes to $1.99/month.
Key Features:
Faster WordPress optimized web server.
99.99% uptime guarantee
WordPress optimized free tools.
30-day moneyback guarantee.
Cloudflare nameservers are available.
Unlimited FTP accounts.
Daily backups available
Fastest LiteSpeed webhosting servers
Malware proof highly secure servers
Pricing:
Hostinger has four different plans for WordPress hosting.
Single WordPress – $1.99/month (when paying a total of $95.52 upfront for four years)
WordPress starter – $3.99/month (when pay total $191.52 upfront for 4 years)
Business WordPress Plan – $6.99/month (when paying a total of $335.52 upfront for four years)
WordPress Pro – $11.59/month (when paid $556.32 upfront for 4 years).

Pros
The knowledgeable technical team behind the managed hosting
WP Engine is an excellent option if you're looking for managed hosting
All plans come with a CDN and SSL
WP Engine offers a variety of security features
WP Engine's customer support is excellent
WP Engine has a generous money-back guarantee
Cons
Bit more expensive than some other hosting providers.
Lower-tier plans have more limited features than other providers.
Doesn't offer month-to-month billing, so you'll have to commit to a longer-term contract.
Doesn't offer a free domain name as some others do.
Customer support is good, but it can take a while to get a response.
WP Engine is the ideal choice if you want award-winning WordPress hosting support.
For the best results, use WP Engine if you wish to host your site on a managed hosting platform rather than shared hosting.
WP Engine recently launched their latest Atlas hosting service, which will manage WordPress hosting with the latest features.
WP Engine Atlas provides high uptime, security, and modern dynamic Node.js, which will help you fast loading your WordPress sites.
WP Engines provides high security against DDOS and other brute force attacks on your websites.
Atlas websites provided by WP Engine are not only speedier for your ideal clients, but they are also more resistant to lousy actor attacks.
Key Features:
WP Engine provides the best managed to host for WordPress websites.
Threat detection and blocking, daily backups, regular WordPress updates, caching to improve page speeds, and more are all part of WP Engines WordPress hosting package.
Higher Security: In WP Engine WordPress hosting, you will get the best security and protection against hackers as well.
Fast Page Load: WP Engine is the quickest page load hosting service provider.
WP Engine provides its own WordPress speed tester tool.
If you have an existing WordPress website, you can test this tool to measure your website's current load time, and you can shift your site without worry to get faster page load on the WP Engine server.
Integrated WooCommerce Platform: If you wish to establish an eCommerce business with WordPress, WP Engine's ecommerce hosting feature will help you increase sales, streamline shop creation, and empower visitors to search.
Pricing:
WP Engine is a bit costlier than other WordPress Webhosting services available on the web.
WP Engines Start-up Basic Plan with 1 website comes with $20/month.
You can generally manage a high traffic volume on this basic plan of 25000 visits/month compared to other hosting service providers' basic plans. WP Engine Startup comes with 10 GB storage space and 50 GB bandwidth per month.
Generally, this plan comes with $30/month with $360 for the first year, but now WP Engine is providing $120 off for the first year when you host your website right now.
The renewal price of the WP Engine start-up plan is $300/ year after the first year.
Professional Plan – $39/month: WP Engines Professional plan will provide you with 3 sites with 75000 monthly visits and 15 GB storage space.
Growth Plan – $77/month: WP Engines Professional plan will provide you with 10 sites with 100000 monthly visits and 20GB storage space.
Scale Plan – $193/month: WP Engines Professional plan will provide you with 30+ sites with 400000 monthly visits and 50 GB storage space.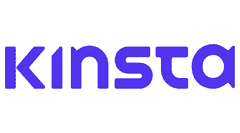 Fastest WordPress Hosting Server Provider With Fastest Customer Service : ($29.16/ per month)
Visit Kinsta Now
Pros
Kinsta offers a variety of plans at competitive prices.
Kinsta offers excellent customer support.
Kinsta's plans are flexible and can be customized to suit your needs
Free CDN and SSL certificate
Kinsta is a Google Cloud Platform Partner, ensuring high uptime and security
Cons
Kinsta only offers a free trial if you pay for a whole year
Kinsta's plans are more expensive than some other hosting providers.
Kinsta is one of the fastest-growing WordPress-only hosting service providers in the world.
Kinsta provides managed hosting servers like WP Engine.
Kinsta gives your fastest server to load your site even faster than your existing host.
Security and speeds are two main objectives where the Kinsta team focuses.
Kinsta is providing a Google cloud platform.
In addition, their 29 worldwide data centers support your WordPress website, and a top-tier network connects everything.
Key Features:
The latest technology manages their server for top-quality data management of your WordPress websites.
Frequent server uptime checks: In every 2 minutes, Kinsta auto checks all websites to better the performance of your websites without your involvement.
Specific support for WordPress: Every WordPress website owner will get an additional benefit of customized support for your WordPress sites.
Easy to use dashboard :
Kinsta's WordPress website hosting panel is designed with newbies in mind.
MyKinsta is where you can manage all of your sites. All of the tools you need are in one place, from bandwidth tracking to visitor statistics to SSL certificate creation.
Valuable add-ons: Kinsta provides cache plugin, Cloudflare CDN server integration, Nginx reverse proxy, and best analytics tool for the growth of your WordPress websites.
Pricing:
Kinsta WordPress hosting is a little expensive and comes with Starter Plan – $25/month when paid yearly.
Kista Pro Plans: comes with $50/ month, and you can host two websites, 20 GB SSD storage, and a Free CDN.
Also, there are nine different plans available to upgrade to more specific features according to your future needs.
You will get an opportunity to choose your regional center to host your WordPress site files.
Unique eCommerce WordPress hosting: Kinsta wordpress web hosting serves with a particular eCommerce or membership wordpress Webhosting platform with their Business 1 and onwards plan.
Kinsta Business Plan 1 starts from $83.33 / month when you pay a $1000/ per year plan.

Cheapest WordPress hosting for beginners ($2.59/ per month)
Visit DreamHost Now
Pros
Dreamhost has a lot of experience in the industry and offers a variety of services.
Dreamhost is known for its uptime and reliability.
Dreamhost offers a variety of features and plans that can fit any budget.
Dreamhost has a friendly and helpful customer support team.
Dreamhost offers a money back guarantee if you are not satisfied with their service.
Cons
Dreamhost can be more expensive than other hosting providers.
Dreamhost doesn't offer as many features as some other providers.
Dreamhost can be slow and unreliable at times.
Dreamhost doesn't have the best customer service.
Dreamhost WordPress optimized web hosting service is the cheap of the cheapest WordPress website hosting service provider.
No other WordPress-specific web hosting company can provide such features and pricing for your WordPress website hosting.
More than 1.5 million website owners trust Dreamhost and choose Dreamhost to host their WordPress files.
You can choose the WordPress Starter plan for three years, and you have to pay only $2.59/month when you spend $93.24 for three years in total.
If you are a beginner to start your blog or website, you must go for Dreamhost's WordPress starter plan with one website, free SSL certificate included, free domain name.
Key Features :
Most affordable WordPress web hosting.
WordPress site builder.
SSD storage
24×7 support
Backup and One-click restore.
Unlimited email.
Pricing:
Two types WordPress basic plans available in Dreamhost
WordPress Basic
WordPress starter – $2.59 / month ($93.24 totoal payment at a time)
WordPress Unlimited – $3.95/month ($142.20 total payment at a time )
Frequently asked questions before choosing the best Webhosting platform of WordPress.
Question. Which is the best WordPress hosting for 2021?
Answer. There are two different answers to this question. Before choosing the best WebHost for
WordPress, you should ask yourself what your Webhosting purpose is.
If you do not want to spend a lot of money upfront on website hosting and do not want to get into trouble after choosing WordPress Webhosting, then my #1 choice will be Bluehost.
Also, if you do not want to pay much money upfront on website hosting, Hostinger will be the #1 choice for you.
When you start your journey as a Blogger or a small business owner, affiliate marketing website, or even any tiny budget WordPress site you want to start, then you can go with Bluehost.
But when you are very serious about your business and want to get exposure through ads and loads of visits from the starting days, then my #1 choice will KInsta for you.
What to look for in the Top WordPress Hosting Providers
With our top-rated hosting providers, choosing a hosting company for your site can seem challenging for many people. Keep a look around and be mindful of the web hosting company's services for the WordPress site. The correct website hosting service is critical to achieving a better user experience. List some of the most important characteristics that should be considered before choosing a WordPress Hosting Company.
Excellent customer support
Even if you are proficient in computers, you never know when to ask your web hosting questions. Upon request for help, please contact support on the website. Customer service doesn't have to be perfect. Occasionally, a company can not provide a fast response to a WordPress problem or can not understand how a site can be configured for a certain purpose. It is, therefore, advisable to opt for an affordable WordPress website hosting service that gives customers a variety of methods for reaching customer support. Some excellent web hosting services provide customer support with guides, tips, or resources aimed at solving their problems.
Free SSL certificates
Joining hosting companies with free certificates is an effective method for securing the web without extra costs. SSL Certificate is the key that activates the HTTP protocol. The HTTPS method guarantees data transfer between your browser and your webpage with the encryption you provide. This adds additional security measures and improves security for data transfers. SSL certificates are crucial to sites with sensitive information such as bank login or credit card data for purchases.
Bandwidth and disk space limits
Ensure that the WordPress hosting is configured correctly to ensure the maximum amount of data it is capable of—the bandwidth of your site. Bandwidth refers to web-based visits to sites. Diskspace relates to the websites a host server allocates for its website. The bigger your website, the greater your disk space or bandwidth may require. Unlimited memory is a great feature, but a simple website might not need them.
Speed and Uptime
If visitors to your website see an error message, they cannot expect to be notified if your webpage has not loaded. Your site may be compromised by bad SEO results in low search rankings when attempting to get visitors. Most web hosting providers have an uptime rating of 99%, which shows how much less your website could crash. Speed can also affect search engine rankings.
Free site migration
Moving WordPress sites manually is not very easy, especially for beginners. Why not try hosting sites that offer a free online migration service? The free software and protocols allow for quick moving of your site to a server without compromising the security of your current location.
One-click WordPress installation
One-click installation of WordPress allows for a simple structure of the plugin automatically. The feature takes about minutes to complete, eliminating the need to install the program manually.
Types of WordPress Hosting
If you are unfamiliar with WordPress hosting, you may not know which is best for you. Let's describe the four kinds of hosting available in WordPress.
1. Shared Hosting
Shared Hosting allows your site to reside on an identical server as other websites on a hosting platform. WordPress hosts usually don't have much to spend on the site and can use a little more than a big corporate website. A web hosting server can contain data from a few thousand users. You may consider using WordPress hosting shared with other sites if you are not well equipped or need to do this yourself if you are unsure how to run your own. Share Web Hosting takes care of your maintenance needs.
2. Dedicated server
The dedicated servers are the WordPress hosting solution ideal for anyone without sharing. Unlike other dedicated servers, dedicated servers can store the same files and data of the same client. WordPress web admins can control this webserver and adjust it to meet their website requirements and improve its functionality. The web hosting provider will maintain the server environment and its applications and operating systems and host the servers.
3. VPS Managed Hosting
Dedicated Hosting is the name of the Virtual Private Server. Virtualization is an application for breaking an advanced network server into virtual units. It will also be impossible for your website to share the same computer or physical server. VPS will split 5 to 20 customers in one location, providing their virtual environment for use. You can enjoy a much faster server without thousands or hundreds of web neighbors tainting your internet bandwidth or affecting your website uptime. Users are unable to take in a single resource. During a crash, a site will not affect any users of its servers.
4. Managed WordPress Hosting
Managed WordPress Hosting consists of specialized WordPress design resources and custom setups. It is easy for users to optimize WordPress sites using managed servers. Managed Hosting refers more specifically to hosting services and plans, and hosting companies with managed WordPress hosting packages help you to maintain a website that can easily be back in operation. Investing in a managed host will benefit WordPress users with many abilities. Because WordPress is the most updated version, the user should feel safe that they are receiving reliable support from the host.
While using the ideal WordPress Webhosting service is a terrific strategy to keep and increase visitors to make money from a website, the truth is in the detailed information:
Let's get started with the explanation.
Which is the best WordPress hosting for 2022?
Here are my top recommendations for the ultimate WordPress Webhosting to explore this year.
Automatic WordPress installation with the most recent WordPress version is available with Bluehost.
You will also receive Microsoft 365 email accounts with your chosen domain name.
Bluehost assists you in changing your login credentials from the WordPress default to whatever you choose in a secure manner.
Bluehost has many advantages for local business owners that need a website to sell their products with Google my business suite.
The Best WordPress Hosting (Winner)
Tell me the most reliable WordPress hosting service that will work for you, and tell me the best hosting solution for you.
Ideally, you should choose a company that is quick, affordable, and guarantees more than 100% uptime.
Several web hosting sites are excellent, but we've always recommended Bluehost.
WordPress.org approves the site.
Bluehost has an excellent price point for blogs and e-commerce sites. You will be able to contact WordPress support 24/7. You can move on or switch hosts if you decide to make changes
What makes the best WordPress hosting + why?
The world wide web has a wide collection of web hosting services reviews saying they are one of top WordPress hosting providers. Can you list the reasons companies are so highly rated and how many reviews are positive? Yeah, no. Host services are huge. It is currently a $1.6 billion industry with yearly growth rates of 6%. It is hard to identify precisely the proportion that is created with shared host, but more than 50 % is an accurate estimate.
Cheapest WordPress hosting on the market ($1.99/mo)
Hostinger offers many choices when selecting a WordPress website, and their entry price reflects this. For only $1.99 a month, your site is built and has a total audience of 20,000 /mo. Guests can request an email address and a free SSL certificate. Hostinger also includes WordPress-specific functions. The guide installation includes an installation guide with a site-building wizard for faster progress. WordPress allows users to run the software without having to manage anything on their own. The main stuff like cores and plugins is handled by Hostinger automatically. For faster website hosting, Hostinger uses LiteSpeed Cache and has this feature preconfigured.
Best performance among managed hosting ($29.17/mo)
The Kinsta hosting platform primarily focuses on optimizing hosted WordPress. They are not able to carry the load. Kinsta is fully integrated with the Google Cloud. They take Google infrastructure and simplify their accessibility. Kinsta does not have cPanel functionality but instead provides a customized panel where all the important stuff is kept hidden in a hidden place. This server is managed by Kinsta which handles your server management needs as a customer.
Best overall WordPress host ($2.99/mo)
It's impossible to list the most popular WordPress sites without Bluehost playing an important role. The firm is well-known within the WordPress community. But not without reason. Their web hosting services are strong for WordPress Optimized Servers. & They also provide managed WordPress Hosting with low-end prices. Bluehost is a WordPress officially recommended host. These tests used the start up package.
WordPress-supported hosting ($2.59/mo)
In order to find an ideal server, the Dreamhost hosting service was chosen as the most expensive of all the services tested. a popular WordPress hosting site. The account setup was quick and easy, and the Dreamhost SSD server was eager to see the SSD performance.
Should I buy WordPress hosting?
When you choose WordPress as your Content Management System, you should go for WordPress optimized web servers for your WordPress Webhosting.
It would help if you chose the hosting servers with a support team of WordPress experts.
Here in this post, I have mentioned such web hosting platforms.
You will find the best WordPress Webhosting service amongst the mentioned companies.
Then you can choose the best one according to your budget and the need of your business.
Best WordPress Webhosting FAQs
Which is better, WordPress hosting or shared hosting?
Managed WordPress hosting is the best web hosting when it comes to WordPress web hosting to choose.
Kista provides the best managed WordPress web hosting servers amongst all.
What should I choose if I were in your position :
According to my choice, if I were in your position, I would choose the best one according to the specific need, purpose, and budget.
These are the justified web hosting according to the demand and popularity.
Bluehost: Cheapest and best WordPress WebHost (value for money).
Dreamhost: Most affordable for beginners with outstanding (Quality web hosting with the best support team)
Kinsta: WordPress optimized premium web hosting
I hope you have found your answers according to your need and expense that you can bear month by month.
Above all, if you want to start your blog and start creating your blogging business, you can choose one of the three platforms as your WordPress hosting platform.
Do you need Webhosting for WordPress?
Yes, it would help if you had Webhosting for WordPress. WordPress is a content management system (CMS) that enables you to create a website or blog from scratch or to improve an existing website. WordPress is free, but to use it, you need Webhosting.
Webhosting is a service that provides you with space on a server to store your website or blog and makes it accessible to the internet. Without web hosting, your WordPress website or blog would not be visible to anyone online.